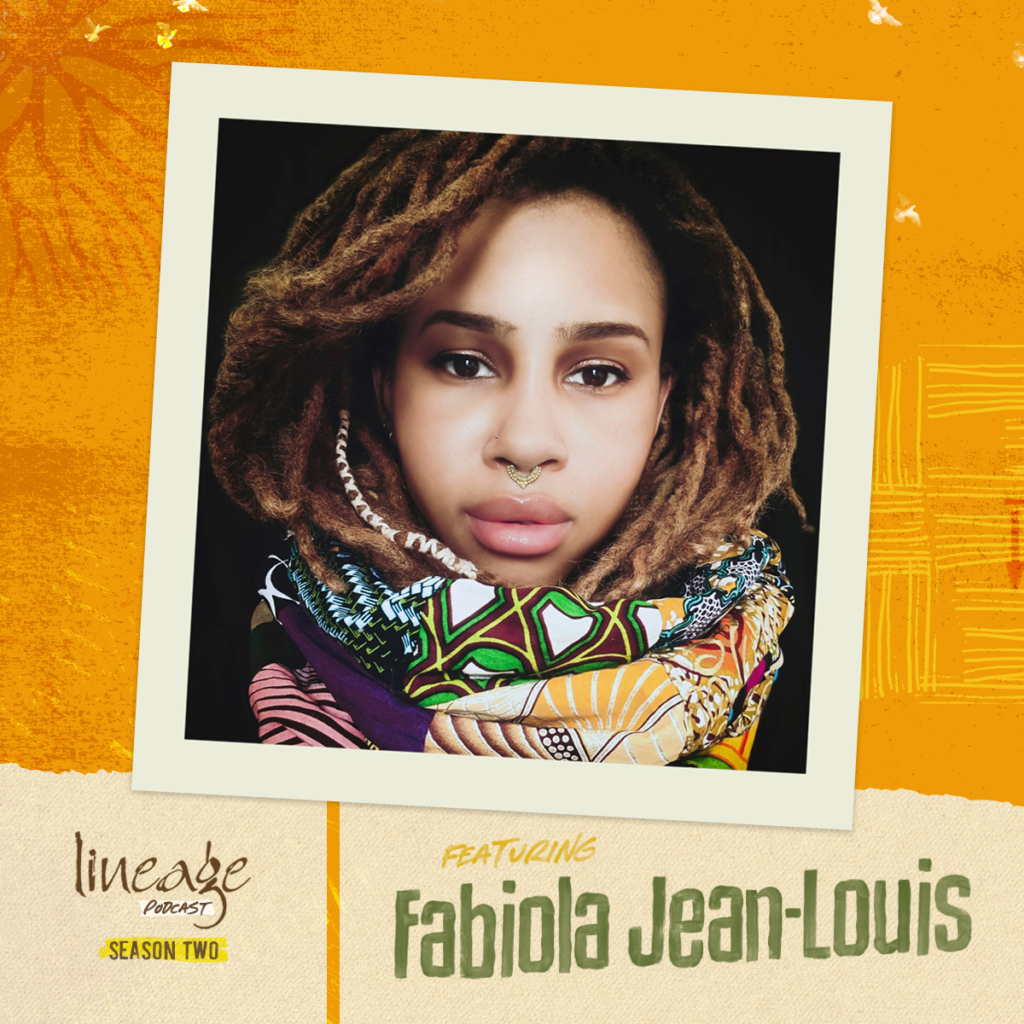 Fabiola Jean-Louis was born in Port Au Prince, Haiti on September 10th, 1978 and moved to Brooklyn, NY at a young age. While attending the High School of Fashion Industries, her passion for the arts flourished. Fabiola discovered her talent for photography many years later in November 2013 while on a journey of artistic rediscovery. She began taking self-portraits as a matter of convenience, shyness, and because she knew how to convey the stories she wanted to tell using her body. Later, her work grew to include other subjects, and costumes, as well as sculptures made entirely out of paper. Today, her practice is focused on experimentation through the use of different techniques, disciplines, and even art styles.
While her images have been described as "magical, moody, and mysterious", Fabiola's body of work is also that of visual activism as she challenges the hegemony of society. Simultaneously, her goal is always to capture something that is not necessarily tangible in our world…Something that is beyond our humanity, and perhaps even pure.
Her love of Afro-futurism, science/ science fiction, pre and post industrial eras, elves, fairies, and history and folklore, are also central themes in her work. Her current, and ongoing series, Rewriting History​, a three-part series consisting of period paper gowns, painterly photographs, and Polaroids opened as a solo exhibition at Smithsonian affiliates, DuSable Museum of African American History, Alan Avery Art Company, and Andrew Freedman Home to critical acclaim. It also earned her acceptance into the highly sought after residency at the Museum of Art and Design (MAD), New York City, and in September 2019, LUX Museum, San Diego. Fabiola was invited to join and participated in a BRIC Media group exhibition, Bordering the Imaginary: Art from the Dominican Republic, Haiti, and their Diasporas. In 2021 her work was featured in the Metropolitan Museum of Art and acquired by the Beinecke Library at Yale.
Fabiola now sets her sights on entirely new projects beyond Rewriting History that include short films, pottery, and mixed media. Her works have been featured in the ​Huffington Post, Chicago Tribune, Modern Luxury, Artnet News, Art Critical, Hyperallergic, Atlanta Art Constitution, Chicago Sun Times, The Fashion Journal, The Haitian Times,​ and more.